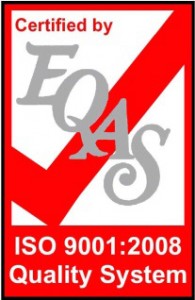 ISO 9000:2008 Quality Assured
Harrold & Kite Pty Ltd is a Quality Assured ISO 9001:2008 certified company. The quality of our organisation's products and services is seen as paramount to the success and growth of our business. Our Quality System is designed to ensure that consistent control of our processes to meet prescribed requirements is established, implemented and maintained.   The methods employed by the company are kept under continual review and improved whenever and wherever possible. These principles are basic to the Company and all our employees are expected to embrace and support them as a team and to actively pursue the requirements of the quality management system so that we meet or exceed the expectations of our customers.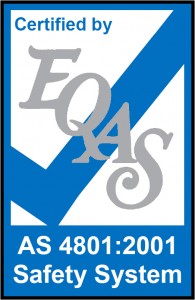 AS4801:2001 Safety Certified
Harrold & Kite Pty Ltd is a safety certified company in accordance with AS4801:2001. Harrold & Kite Pty Ltd is committed to taking all responsible measures necessary to prevent incidents and injuries to workers and other persons who may be affected due to the Company/Organisation's workplace activities.
The Management of Harrold & Kite Pty Ltd considers that the health, safety and well-being of all workers and customers is of primary importance and is ranked equally with all other activities of the Company.